---
Contract Scope
Information technology (IT) cabling goods and services for new and previously installed Local Area Networks (LANs) and Wide Area Networks (WANs) and other voice, data, or video systems. IT cabling is defined as including outside aerial and underground cables and inside riser, distribution, and station cabling. Copper twisted pair, coaxial cable and fiber-optic cables and other types of low-voltage signaling cables installed within buildings or campus environments also are included in the scope of this Competitive Solicitation.
Category 1 – Services and Installation:
Category 1 includes Inside and Outside work and all parts and materials required to complete the service and installation in six regions of the state: North Puget Sound, Olympic, Southwest, South Central, Eastern, and North Central.
 - Inside work includes IT cabling installations in new buildings, major renovated buildings, and additions to existing cabling networks.
 - Outside work is for inter-building connectivity, which might include digging and trenching as well as installing cabling. This category includes outside aerial and underground cables and inside riser, distribution, and station cabling
Category 2 – Fiber Optic, Copper Cable, & Related Equipment:
Category 2 is for the purchase of cabling and network physical infrastructure products only. Category 2 does NOT include service and installation.
---
How to Use this Contract
1. Review the Category sections below to find pricing, product offerings, and information for each Contractor.
2. Contact the sales representatives directly to consult about their products and services.
3. Reference DES Contract No. 05620 on your purchasing vehicle (or purchasing vehicle).
4. Consult the
Frequently Asked Questions (FAQ)
for common questions on this contract.
5. Contact the Contract Administrator listed below with any further questions.
---
Category 1: Services and Installation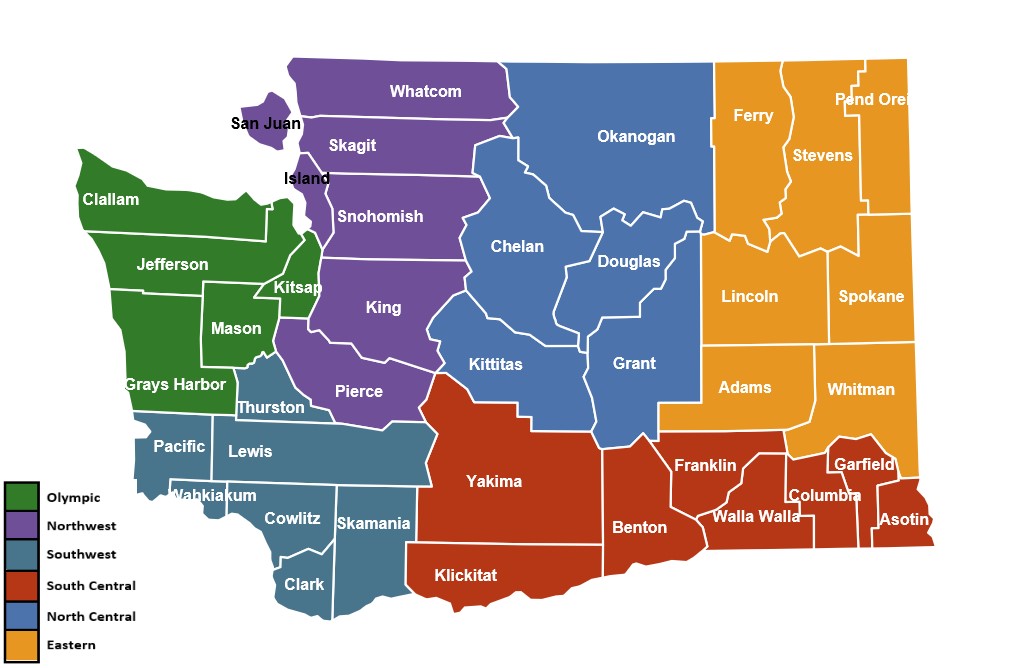 See detailed Pricing & Ordering summaries below by region. Contracts for each vendor can be found in the "Current Documents" dropdown menu near bottom of page.
Northwest Region
Olympic Region
Southwest Region
South Central Region
Eastern Region
North Central Region
---
Awarded Contractors for Category 2: Fiber Optic, Copper Cable & Related Equipment
Graybar Electric Company, Inc.
Ernesto Gallardo
|
Ernesto.Gallardo@graybar.com
|
(206) 701 3021
Pricing
|
Contract
Presidio Neworked Solutions Group, LLC
Mark Sanders
|
mlsanders@presidio.com
Pricing
|
Contract
---
DES has ensured this procurement meets
RCW 39.26
, follows State of Washington
Current Procurement Policies
,
follows DES procurement process
, and DES has determined that entering into this contract will be in the best interest of the State of Washington.